EVs Ranked by Driving Range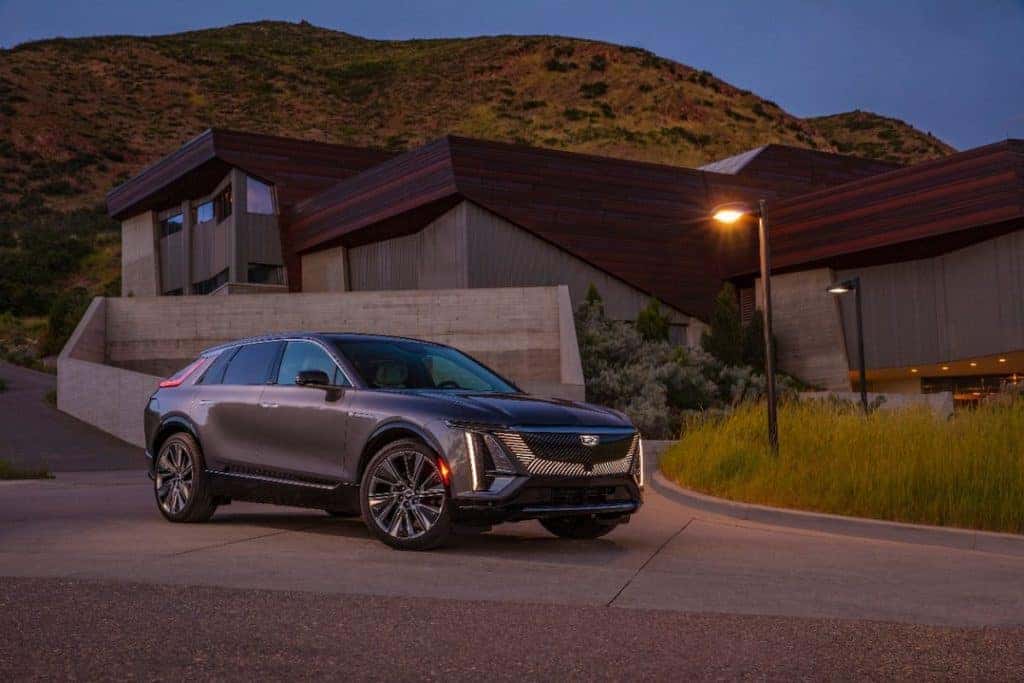 It is no secret that the future of the automobile industry is electric vehicles. Electric vehicles are here to stay and almost all mainstream automotive manufacturers are taking note and producing some seriously cool electric cars. Electric cars are clean, efficient, and quick. Almost every driver will enjoy the feeling of owning and driving an electric car. Are you looking to purchase a new or used electric car? Buy your electric car from Landers!
Click here to view our entire inventory of electric cars at Landers!
The golden rule for purchasing an electric car is buying as much range as you can afford. Similar to how you can pay to upgrade the engine on a traditional gasoline vehicle, most electric vehicles are the same way. For example, the Toyota Camry comes with either a four-cylinder or a six-cylinder engine. Most electric cars will give you a choice of a standard battery pack or a larger battery pack for more range and power. The same goes for the drivetrain. Most electric cars come standard with one motor and that is over either the front or rear axles for two-wheel-drive power. If an electric car is all-wheel-drive, it is likely to have dual motors. In the case of the most powerful electric vehicles on the market, you might even see a tri-motor or quad-motor configuration. Having more motors can result in quicker performance but will sometimes let range suffer depending on the vehicle.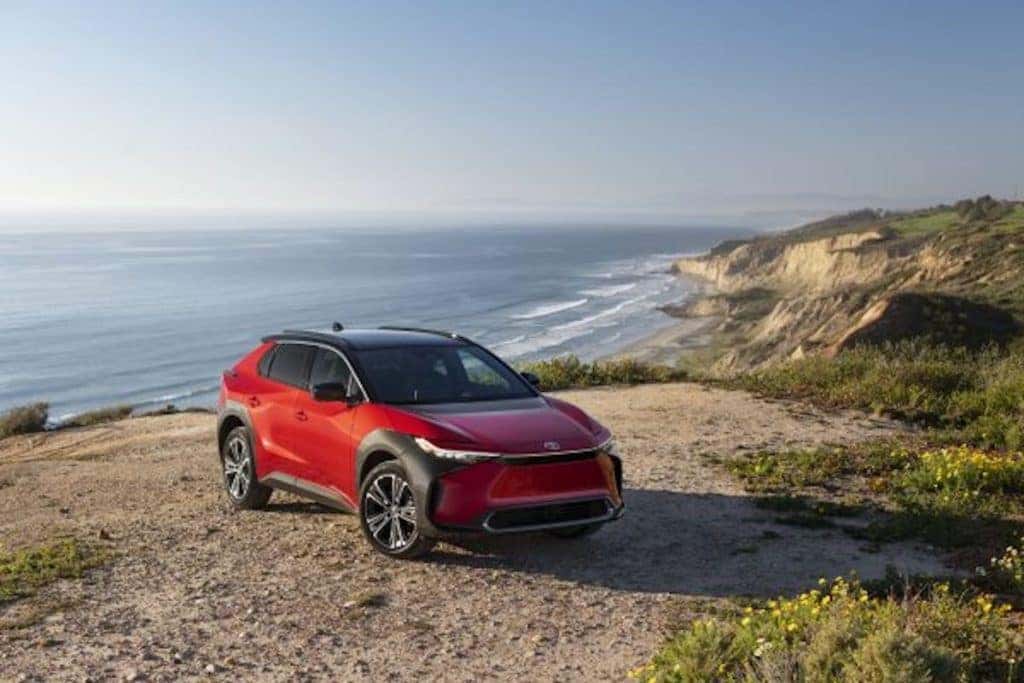 In a recent publication written by Cars.com, they ranked the current electric cars on sale with the most range. Those are ranked here:
2022 Lucid Air Dream Edition R all-wheel drive: 520 miles
2022 Tesla Model S Dual-Motor AWD: 405 miles
2022 Tesla Model 3 Long Range Dual-Motor AWD: 358 miles
2022 Tesla Model X Dual-Motor AWD: 351 miles
2022 Mercedes-Benz EQS 450: 350 Miles
2022 Tesla Model Y Long Range Dual-Motor AWD: 330 miles
2022 BMW iX xDrive50: 324 miles
2022 Ford F-150 Lightning: 320 miles
2022 Rivian R1S: 316 miles
2022 Ford Mustang Mach-E RWD California Route 1: 314 miles
2022 Rivian R1T: 314 miles
2022 Kia EV6 Long Range rear-wheel drive: 310 miles
2022 Hyundai Ioniq 5 Long Range RWD: 303 miles
2022 BMW i4 eDrive40 Gran Coupe: 301 miles
Out of this list, the only vehicle Landers sells new is the Kia EV6. However, Landers often stocks several used electric vehicle options such as Tesla and even Rivian so consumers can have access to these vehicles with no wait times.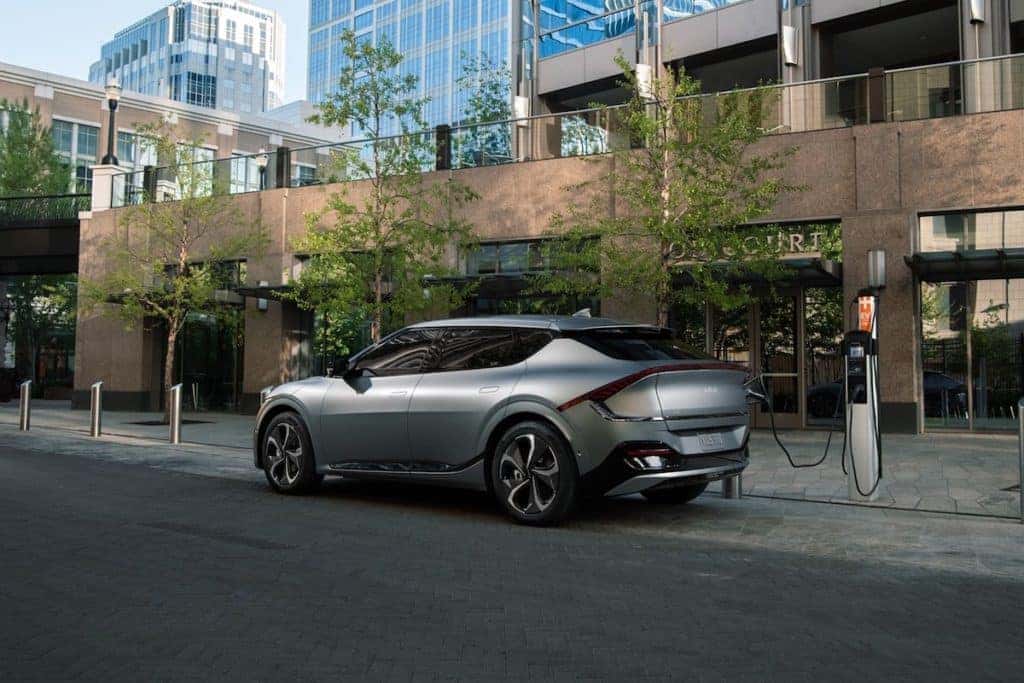 This list does not include upcoming vehicles like the Cadillac Lyriq. The upcoming Lyriq is said to have an EPA estimated range of 312 miles. Another upcoming vehicle that is sure to be a hit is the Toyota bZ4x. This all-electric vehicle from Toyota is going to be one of the first all-electric vehicles to come from Toyota, which was previously focused on only hybrid and hydrogen fuel cell vehicles. The Toyota bZ4x will be hitting lots soon with a maximum range of 252 miles. The Chevy Bolt is a hot seller at our two Chevrolet dealerships and the 2022 Chevy Bolt achieves a maximum of 259 miles on a single charge.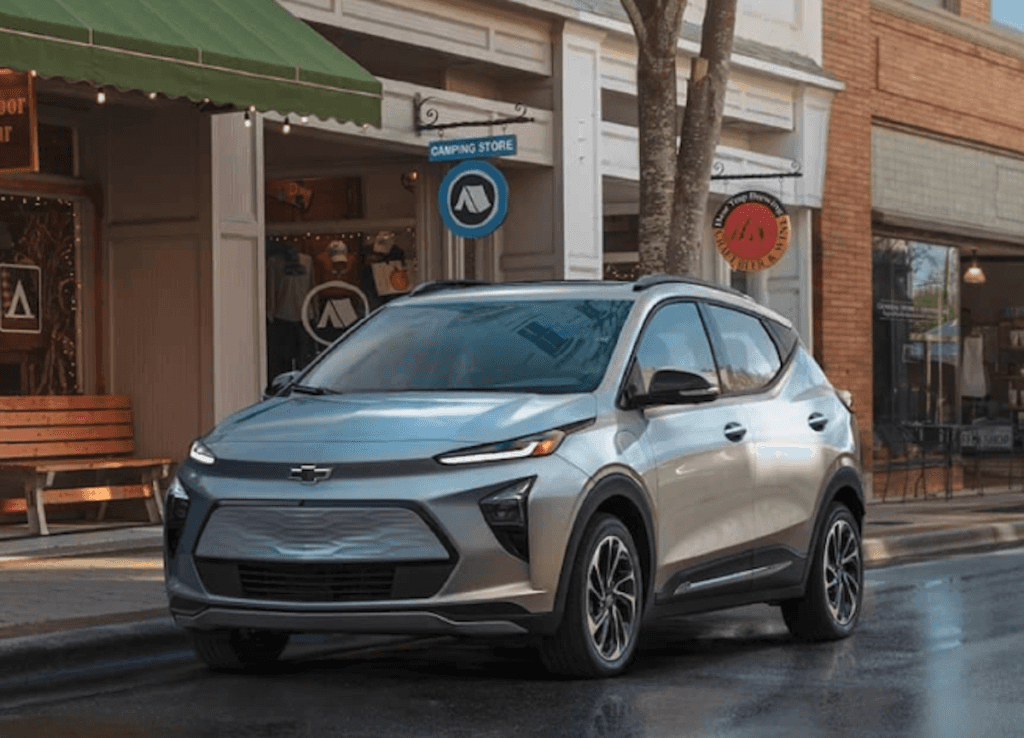 While 250-300 miles does not seem like a lot for most of these vehicles, 300 miles of range is the target for most new automakers. That gives the vehicle plenty of range for daily driving and enough to hop from fast charger to fast charger while you're road tripping. Range anxiety will soon be a thing of the past thanks to the newest electric vehicles out on the market today.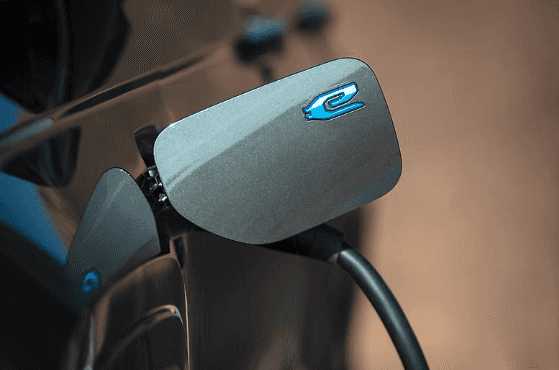 If you're interested in buying a new or used electric vehicle, make sure to come see us at Landers!