Landers Lunches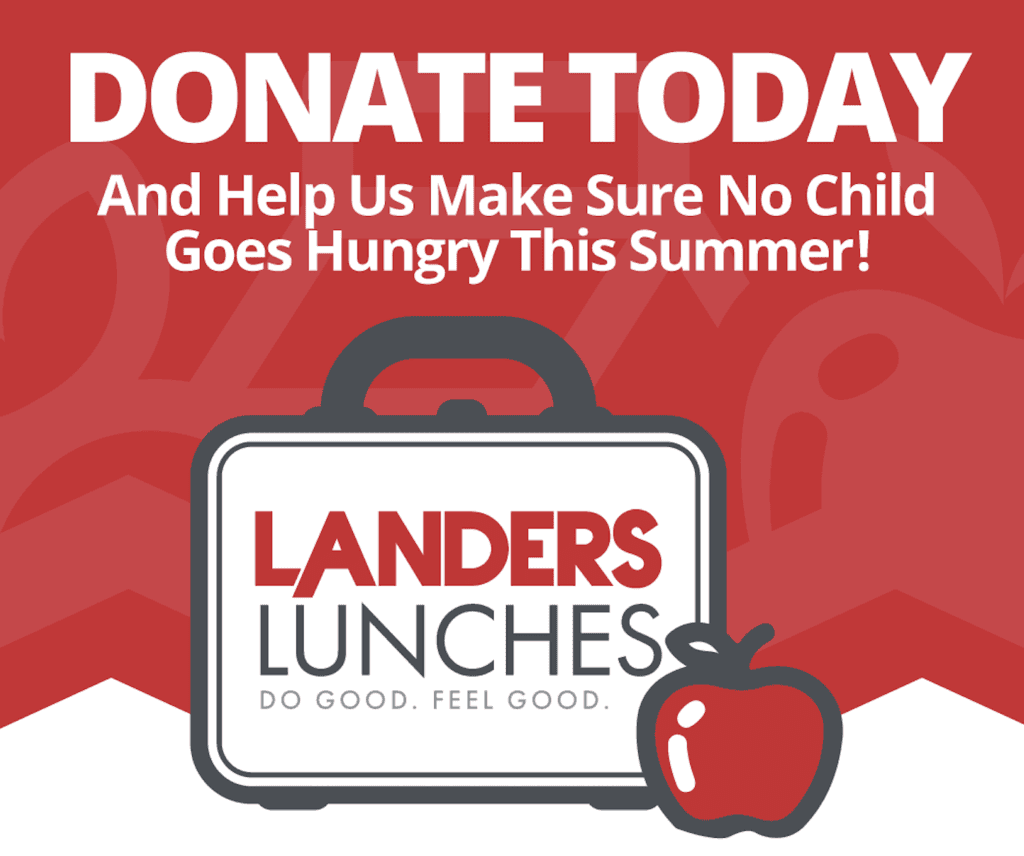 Did you know that in 2009 Arkansas ranked number one in the country for childhood hunger? Thanks to the Arkansas Hunger Relief Alliance, Governor Mike Beebe and the No Kid Hungry initiative, Arkansas now ranks fourth, but many kids are still hungry. Nearly one in three children in Arkansas experience food hardship. Many rely on free and reduced school meals to meet their nutritional needs, but what about when school's out for summer?
As a part of our Do Good Feel Good initiative, we at the Landers Auto Group have launched Landers Lunches to make sure our students in Central Arkansas won't go hungry this summer. 
This summer we will provide meals to children in the Little Rock School District and Pulaski County Special School District through donations to the Arkansas Hunger Relief Alliance and No Kid Hungry. These meals will ensure that our community's future leaders get the nutrition they need to grow and thrive! For every $25 donated, we can provide 125 meals. Through our donation, we will be able to give 75,000 meals to children in Central Arkansas this summer. Our goal is to provide even more with your help! 
If you would like to join Landers Lunches in our mission, text ZERO HUNGER to 243725 to make a donation. 
Learn more about No Kid Hungry