Jeep and Ram Partner with (RED) for New Special Editions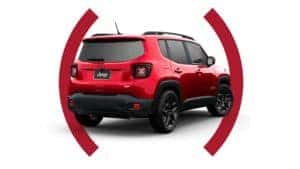 Special edition Jeeps and Ram trucks are scheduled to be released in late 2021 and early 2022. These editions are possible thanks to the partnerships between both carmakers and (RED), a sustainable flow of funds to Global Fund. Jeep and Ram joined the long list of (RED) supporters, such as Amazon and Apple, in creating special editions and merch to send proceeds to the front-line fight against health emergencies. Jeep and Ram have decided to donate a minimum of $4 million dollars in partnership with (RED) and Global Fund to support the end of preventable diseases. Before we delve into how Jeep and Ram are working towards their goal, let's take a closer look at (RED) and what they are fighting. 
(RED)
(RED) is a small section of a larger campaign called ONE created to end extreme poverty and preventable diseases. (RED) was created to work with ONE specifically to end AIDS, and when in tandem with Global Fund, (RED) fights against AIDS, tuberculosis, and malaria. With the COVID-19 pandemic still running rampant, (RED) is also dedicating time and effort to end this disease as quickly as possible. (RED) uses parenthesis and color to signal how urgent the health crisis is currently. 
Jeep's Partnership
Jeep recently joined the fight with (RED). In doing so, they created special editions of the Compass and Renegade, along with more limited edition Jeep merchandise, to make your purchase matter. The 2022 (Jeep)RED Edition Compass will be available this winter, while the 2022 (Jeep)RED Edition Renegade plans to make an appearance sometime in spring 2022. 
Check Jeep's page to join the movement. 
Ram's Partnership
Ram's goal is to create trucks that are built to serve. When Ram partnered with (RED), they partnered with (RED)'s goal to serve those in need and fund programs designed to save lives. Ram's limited edition (RAM)RED merch can be paired with the special edition 2022 Ram 1500 Limited (RAM)RED Edition. 
Check Ram's page to join the movement.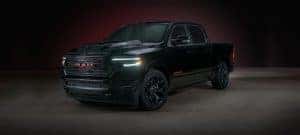 Join the response. Support those that need it most. Let's end preventable epidemics and pandemics together.