Which Vehicle Fits Your Budget?
In today's economy, having a budget is more important than ever. But, with so many essentials, who knows how to budget for a large item like a car? Ok, we do! That's why we put together a list of vehicles for any budget. Landers Auto Group offers a wide selection of affordable vehicles that are sure to fit into your price range. We're here to make the car-buying process easy and stress-free, so browse this list for help in your car-buying process!
Luxury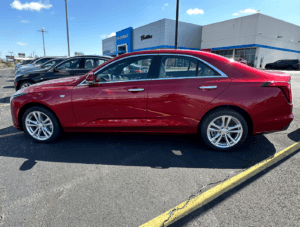 If you're looking for a ride that offers upgraded features and a sleek brand name, Cadillac is a great fit for you. Enjoy natural-wood finishes, hand-finished leather and superior technology. What's nice is there are several different models available to choose from, so you can have a choice in style and price. If your budget is tighter, you might try a sedan like the CT4 at less than $40,000, but if you're ready to splurge a bit more, then an Escalade is the way to go. A true status symbol, Jay Leno is even a fan of the new Escalade V. 
Mid-Range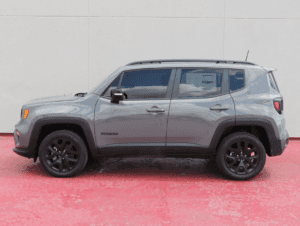 With so many different offerings, it's easy to find a Jeep in several price ranges and many fit the mid-range bill. If you're watching your budget a bit more, the Jeep Renegade is only around $25,000. Spending more? A Jeep Grand Cherokee Limited or a Jeep Gladiator Rubicon are both great options. You'll get tons of premium features (hello WiFi hotspot access!) at a fraction of the price of other luxury vehicles.
You'll also want to consider the Chrysler Pacifica minivan. It's roomy enough for a family trip and daily carpooling and many of the new models are now hybrid, so you save on your monthly gas bill as well.
Budget/Economy
Tried and true, a Chevrolet sedan is the perfect option when you're considering a budget and want to save the most. Car lovers rejoice in the popular Chevy Malibu. But, if you're looking for an SUV, the Chevy Equinox LS is a great choice. Both of these options are below $30,000, so you'll be able to fit them right into your expenses while enjoying the amazing reliability and craftsmanship Chevrolet is known for.
Last but not least, if you're in the market for an inexpensive sports car, the Dodge Charger won't let you down. Many models are priced below $36,000 and you'll get the power and the price you've been dreaming of all at the same time.