How to Prepare Your Car for a Summer Road Trip
Summer is here, and it's time for an exciting road trip!  Before you hit the road, make sure your car is all set for the adventure. Here are some essential tips to prepare your car for a smooth and enjoyable journey: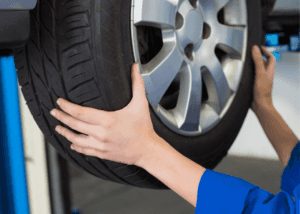 Check Your Tires
 Inspect the tire pressure and tread depth to ensure optimal performance and safety. These quick checks will keep you safe and worry-free during your trip.
Fluid Levels
It's important to make sure even the smallest details are in good shape for a smooth and safe trip. That means don't forget to check the oil, coolant, brake and transmission fluids before embarking on your trip.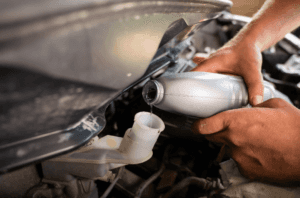 Battery Check
Make sure your battery is in good condition and fully charged to avoid unexpected breakdowns. To test the battery, simply start your car and look at the headlights. If they're dim, then the battery needs more juice to work properly. The general rule of thumb is to replace your car's battery every three years.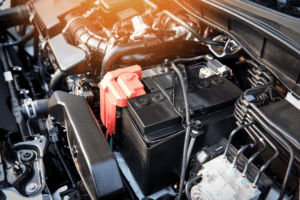 Top Off Windshield Wiper Fluid
Ensuring a clean windshield will help maintain visibility during those sunny drives!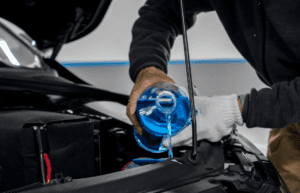 Inspect Brakes
Have your brakes checked by a professional to ensure they are in proper working condition.
Schedule a Service Appointment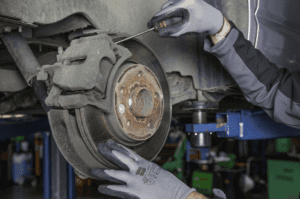 Air Conditioning Check
Keep cool during those hot summer days by keeping your air conditioning system in top shape.
Pack an Emergency Kit
Prepare for any unforeseen circumstances by having a first aid kit, jumper cables, flashlight, spare tire and roadside assistance contact handy. Even bottled water and snacks are a good idea! And, of course, don't forget to charge your cell phone at all times. 
Keeping your vehicle in top condition is also a great way to prep for any road trip! Don't miss these five practices to keep your car looking new.