Top Cars for College Students
Is your child heading off to college this semester and in need of a reliable vehicle? We put together a list of the top cars for college students that won't break the bank with safety and reliability at the forefront. From sleek sedans loaded with tech features (because what kid doesn't want that?) to spacious SUVs that make hauling all those books even easier – you are sure to find a car that really stands out. And don't rule out used options, either. An affordable payment will be one of the biggest factors, and there are many used models that can be considered when car shopping. Whether you decide on a new or used vehicle, it's time to send your student on the road with no worries.
Toyota Corolla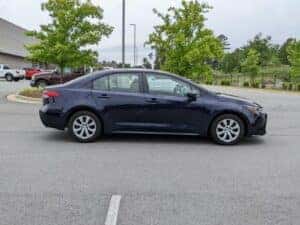 In particular, the 2022 Toyota Corolla earned the top safety rating for passenger protection by The Insurance Institute for Highway Safety (IIHS). The Corolla was given a Top Safety Pick+ rating from the organization after Toyota made improvements to the LED projector headlights. Every Corolla comes with Toyota Safety Sense 2.0. This is a suite of driver aids that includes forward collision warning, automatic emergency braking, adaptive cruise control, lane-departure warning, lane-keeping assist, lane centering, traffic-sign recognition, and high-beam assist. What's more, the starting price is just above $20,000.
Peruse our Pre-Owned Toyota Corolla Inventory
Mazda3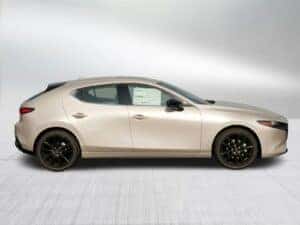 This car has a similar price tag to the Corolla above and also earned a Top Safety Pick+ rating from the IIHS. And if your student is headed off somewhere with snow, it's one of the best as it can be fitted with all-wheel drive (AWD). For safety features, it comes with forward collision warning, emergency braking, lane-departure warning, lane-keeping assist, adaptive cruise control, driver attention alert, and high-beam assist. Even better, the hatchback style pictured above, while slightly pricier, has more cargo space for when it's time to come back home. 
View Our Mazda3 Hatchback Selection
Kia Soul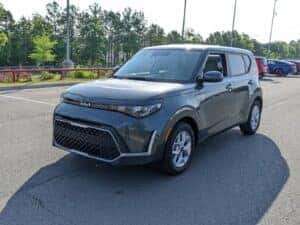 Coming in below $20,000, the Kia Soul is a wonderful option for your college budget. It's also an IIHS Top Safety Pick with forward collision warning, lane-keeping assist, and driver attention warning all come standard. Technology features include Bluetooth, Apple CarPlay, Android Auto, a USB port and unique, color-changing lighting that switches with the beat of the music. It's an all-around smart choice!
Mazda CX-5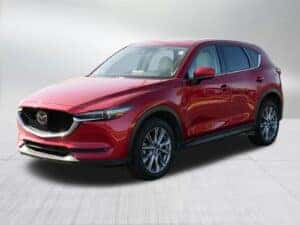 This 5-passenger vehicle is a great option for college students sold on driving an SUV. Gas mileage is a huge factor as it gets as much as 33 mpg on the highway. It's another IIHS Top Safety Pick+, and a used version will get you that $20,000 price for your budget (a newer version is around $30,000). 
New & Used Mazda CX-5 Inventory
If you're looking to sell your car in order to get a new one of these options, we've written this blog post all about how to sell your car with Landers. Best of luck and we can't wait to see what you decide!